I followed instructions to a tee and cant get even your sample videos to play. What am I doing wrong?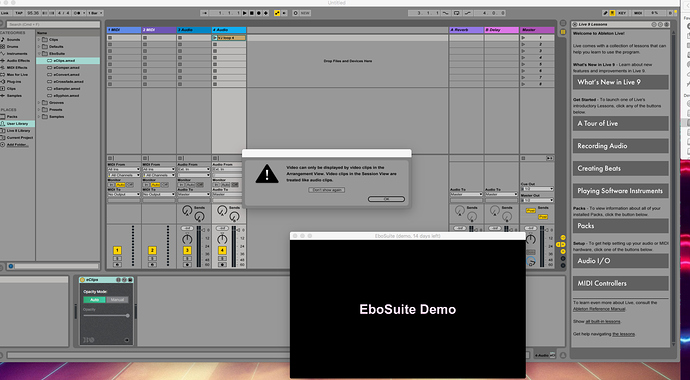 Hi Jondon
The error you mention is a built in Ableton warning. Ableton does not support video playback in Live's Session View, but that is exactly what our software will add!
So my advice: tick the 'don't show again' button and click OK. Then, delete the audio clip and add it again. The error message should not appear anymore (ever) and everything should work fine. If not, let us know.